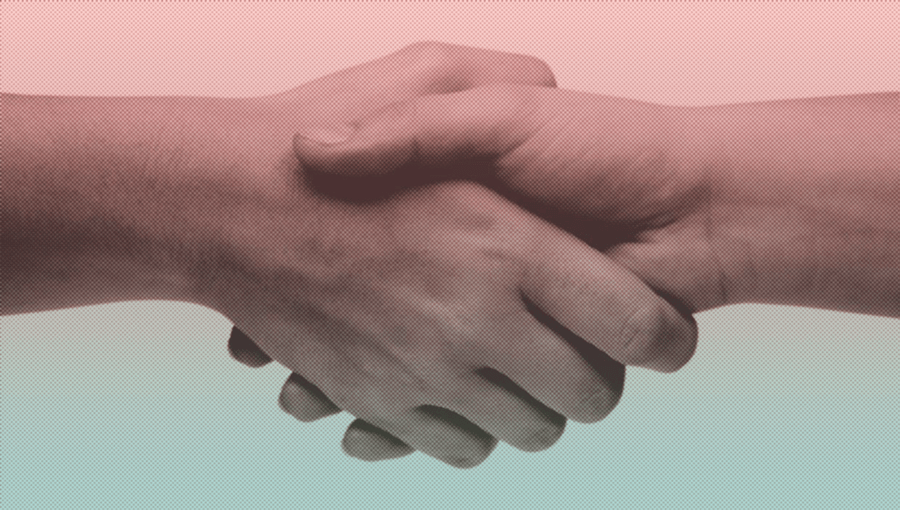 Think about…virtually everything in your environment is designed. Your toothbrush, the couch, your car, the roads you drive on, the signs that guide to the correct section and seat number on your football tickets, even the pre-game video and the shirt you wore to support your team…all of it was designed. We see design everywhere, buy one product over another because of it, navigate our lives with it, and give it as gifts while often overlooking the genius behind a well thought out and executed design, but when there is a problem? Whoa, buddy! That is what catches our attention.
So why then do people think it's best to cut corners on the new brand identity for their business, or bestow upon the world another sub-standard "I did it myself" project? Oh, or my favorite…when we see posts for a "design competition" like on 99designs where the "winner" will be paid x-amount of money. Countless times have I seen a small business owner or a colleague show me a logo designed in PowerPoint, or that their cousin did for free, as they were looking to create marketing materials for their business. I'm not about bagging on anyone's work, but my lack of enthusiasm to their new image (often a logo) is quickly met with "Well it was cheap so I can't complain." Or, "Yea, I bought a copy of photoshop and came up with this! Not bad, huh!?" Meanwhile, what's going on in my head is "Don't you believe in your company or idea enough to invest in your dreams? You wouldn't let an accountant perform dental surgery on you, so why are you not going to an expert for this?".
We all know that the saying "you get what you pay for" has so much truth to it, but great design is worth the investment if you really care about how your business or organization looks. The look and feel of your company image or a product you're selling can be a costly fix later on if you skimp on the first go. Graphic design requires a creative expert. There is a reason we study and are formally trained for so many years, and it's not to pull a logo out of our sleeve every time someone calls, but rather to be problem solver in every aspect of creating and to see what you don't. A good designer will know the best practices in which to communicate your products and/or services to your market. Through extensive interview and research they'll establish what you know, your preferences, your market, the competition, and come up with a number of creative solutions to get your message across. Most importantly they will develop the artifacts/logo/art/collateral in all of the appropriate softwares and in the proper methods to produce whatever it is your solution requires. A word to the wise, if you try designing anything in Microsoft Office it's not going far when it comes to printing your project.
I'm convinced most people simply just don't know that design is as important as it is in the first steps of developing a business or product, and realize it as a necessity once the damage has been done. Here are my top reasons of why you need to plan to seek a professional designer for your next project. Thanks to Steph Doyle for sharing a few of these points with us.
1. A Designer Saves You Time
You have enough on your plate already. Do you really have to spend time trying to come up with designs for your logo, brochures or powerpoint templates? A graphic designer can come up with a design or format a marketing document in a quarter of the time it will take you to do it yourself.
2. A Designer Saves You Money
A graphic designer will know the most cost effective ways to design your materials to keep your printing costs to a minimum. Contrary to popular belief FedEx Kinkos is the antonym cost effective my friends…they are convenient, visible, and pricey. By the time you've been able to create a layout using Microsoft Publisher (a program most printers loathe, and will charge you an arm and a leg to print from), a designer would be able to design a proper file in their graphic suite of industry standard software, that printers will be happy to "go to press" with. If your art files are not prepared precisely the way it needs to be for printing, you might even find that it will cost more to have a commercial printing company "fix" the file than it would have been to simply hire a professional to prepare proper "print-ready" art files in the first place. This is just with the printing!
Say you chince out and pay $100 bucks for a "logo" that you stick on everything for your new business, but somehow your new look didn't quite manifest itself the way you envisioned. So, after a while you decide it's time to hire that designer you didn't think was worth it in the beginning. This designer evaluates your current state of business, and goes into elaborate detail of discovering not only what you do and how your competition is doing it in the market, but then turns to give you a list of ways you can reach said market. Basically you just got a 2 for 1 deal…business marketing and design advice from the same professional. You would be surprised how many meetings I've had with clients who had never thought about their own business and the possibilities the way we've come at it. Aside from that, now that you are realizing that it wasn't a "logo" you needed at the beginning, but a full brand identity for your business. You are now essentially having to retrain your customers to respond to a new look, which can be costly in itself. Then there is also all of the time you had a cruddy logo slapped on everything that could've been spent building your brand. Many designers, if you listen and don't try to micro manage their craft, will also often give you industry tips, insights into marketing effectively…they want you to use their work properly and will be very helpful. A good designer is a well informed professional that can provide you with services and proven advice you would pay business consultants out the wazoo for. Great designers will make the most of your money and save you a ton of headaches.
3. Designers Know The Rules
No, I'm not talking about a set of design laws that can't be broken. I'm talking about the thoughtful use of design theory, concept and principles, grids and ratios, psychology and color theory, and the skillful use of typography to pull elements together that will reinforce a message and build brand loyalty. This professional knowledge and experience goes into building effective visual solutions that will ensure you stand out from the competition and attract potential customers and clients to your business. This expertise is what you are paying for and not all designers are the same. Like medical professionals we all have our specialties, and have studied at an array of schools, conferences, agencies, and industries. Anyone can sit down and learn a computer program, but just because you know how to use the Adobe creative suite doesn't mean that you should…seriously. The magic happens in our process and between our ears, it's not the computer doing the work. In fact a great designer will stick to the good ole pen and sketchbook for a chunk of your project. Everything from RGB versus CMYK file extensions, to kerning and vectorizing is a culmination of raw talent and skilled practice. A designer who knows their stuff is worth their weight in gold.
4. Designers Have X-Ray Vision
Well, that is to say they can see through all the visual clutter. With the heavily media saturated world we live in, it's more of a challenge to remember one of the thousands of brands that are constantly hurling their logo at you from all directions. A majority of these icons are unremarkable and equate to nothing more than visual clutter. So many business owners have a vested bias (often emotional attachment without knowing it) toward these works they themselves designed, and it's difficult to see not just the faults but also the strengths of having their collateral and marketing done professionally. Design professionals offer an objective vision to assist in developing strong concepts that will stand out in this visual clutter, revealing the best design solution for marketing your products or services. Here is where you should really learn to trust your designer and lean on them. Sometimes less is more, and the way you've always done it may not be working for you. As a designer and a business owner, we want to you to be successful so you come back to us again and again. It's not a game of right and wrong, sometimes we can simply see what you don't and those clients who do finally relent and trust us are more often than not pleasantly surprised beyond what they could imagine was possible.
5. Designers Help You Stand Apart
Having a template logo or look and feel you bought cheap online is not going to help you stand out from your competition. Not to mention how many other people out there are using the same template. The only way people are going to remember your organization, business, or product is if your materials stand out compared to the rest. Having a distinct brand identity is what will elevate the appearance of your business to one of credibility, and ultimately above your competition. Think of some great brands like Disney, Hallmark, Coke, Target, Apple. Whether you like what these companies do or stand for all of them have invested heavily into carefully designing, crafting, and building their brands, but how do you think they did that? It wasn't just business analysts, VP's, and marketing…there were and are teams of designers innovating new ways to make these brands stand apart.
6. Designers Don't Just Make Pretty Things
Is it design, or decoration? There is a strategic path and process a designer takes to effectively convey your message to those you are engaging. Positive perception is everything! A first impression is a lasting impression and in today's fast moving world, you don't get a second chance. Before anything is created, a professional designer must first know the product or service you're selling, the culture of your business, internal and external perceptions, and truly understanding your targeted market and competition. This is just a small sample of the research that goes into exploration and developing concepts that work. Information hierarchy is king! From a pragmatic standpoint, a professional designer is concerned with the "how" and defining "when" things happen, and in what desired order. There are so many variables that affect outcomes since logic and intuition interplay with one another. A professional designer can narrow these outcomes down to a practical solution that will successfully return the best results. Here's a tip, make sure you and your designer are on the same page by using a mood board to collect the intended look and feel of the project. We tend to speak a different language than most people, but luckily this is bridged by tools like Pinterest to make sure we are on the same visual wavelength.
7. A Designer Keeps Your Look Consistent
If you've gone through the effort of hiring a designer, but then try and mimick their work on your own, your look and feel will likely lose it's edge by being inconsistent. Especially if you didn't employ the designer to create a style guide for you to manage the brand identity. Your designer will know which fonts to use where, and at what sizes in what colors, and always ensuring the overall 'look and feel' of your materials consistently capture the brand image. If you can't afford to keep a designer in house it's a good idea to keep one on retainer, or at the very least have the designer who created your brand identity develop a style guide for you to follow religiously. Most people innocently bastardize their own brand by misusing well designed assets, and a good style guide eliminates most of those headaches. Here's a look an elaborate style guide by one of the aforementioned brands, Apple.
8. Designers Help You Clearly Realize Your Vision
Use a designer's vision to realize yours. At first it may feel difficult to trust a designer with your vision, but remember you hired them because you liked their work and this is their specialty not yours. Professional designers can creatively take your vision and bring out strong visual concepts that will reinforce the brand message and communicate it clearly to your intended audience. Business owners have enough to worry about when it comes down to improving their bottom line. Hiring a professional designer can take the burden off their marketing efforts and help to articulate a positive perception with strength and clarity to the right crowd. A professional designer can also be a trusted adviser and partner, building long-term and lasting relationships that can benefit the business owner for many years to come.
9. Help You Get the Results You Want
Many clients have an idea of what they think they want their business materials to look like, but have no way to convey them. I often see a client go to a designer that is capable of producing beautiful materials based off the client's preferences, but end up micro-managing the visual aspects of the project because of their lack of trust and in turn the work (especially under the hands of a courteous designer) suffers severely. Keep in mind that you as the business owner are not the consumer you are having your work designed to attract, you are the producer. Yes, the designer is creating for you as the client who pays the bill, but when they are sitting at the drawing board their focus is bringing your brand customers, not pleasing your personal preferences.
Don't start your business off on the wrong foot, trust your designer to make a lasting impression by working with you to create the right brand identity and marketing materials to get your business or product off the ground. Some of my most successful projects, where the client ended up the happiest, were when they finally let go and let us create for their market. We were thrilled that they were impressed, and their business got the positive response and the "Wow!" they were looking for all because they respected the reason they hired us from the get go.
10. A Designer is Affordable
Design is not cost prohibitive. It is an investment into the future of your company, product, or organization. The right designer will work with your budget and help you prioritize what items you need in the first year of your business and what you should consider as your company grows. Expect to pay a portion of your project fees as a deposit to your designer before work commences, but remember that like attorneys (who you'll likely use far less than a designer) are also accustomed to working on a retainer. Designers are no stranger to modest budgets and will often try to accommodate your circumstance, but do remember that if you have a small budget you can't be expecting loads of revisions to project. That's another thing, some clients get revision happy, as though Christmas comes every time they find a PDF of design compositions from the designer, and they blow their budget on revisions rather than making decisions. Your designer will help guide you to making decisions if you let them.